Apr. 22, 2016 5:58 am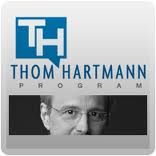 We have shattered another climate record. Just like the month before it, last month was the hottest March on record, and that's not good news for our species.

According to a recent warning from the Japan Meteorological Agency, last month's record temperatures should be "a reminder of how perilously close we now are to permanently crossing into dangerous territory."

It's not only that last month was the warmest March since at least 1891, the average global temperatures broke that previous record by the greatest margin seen yet. In other words, March wasn't just the hottest March on record, the temperature spike was larger than any previous jump on record.

That means that our planet is heating up at a faster pace than ever before. Andrew Freedman, who writes for Mashable, said that if April continues the trend of breaking monthly temperature records, "the Earth will have had an astonishing 12 month string of record-shattering months."

At this rate, we're getting dangerously close to hitting the two-degree Celsius limit that scientists have warned about. Renowned climate Dr. Michael Mann said, "It underscores the urgency of reducing global carbon emissions."

We must take immediate action to address these global trends, but somehow we're still fighting about whether or not action should be taken at all. If we continue to burn fossil fuels at the current rate, we are pretty much damning ourselves to a bleak and perilous future.

For the sake of our species, we must break our fossil fuel addiction to fossil fuels and stop the cycle of record-breaking temperatures.