Greenland is in a major meltdown...
Apr. 20, 2016 12:11 pm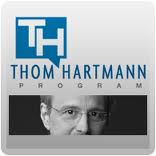 Greenland's Ice Sheet Is In A Red Alert Meltdown. According to data released by the Danish Meteorological Institute (DMI) Greenland's ice sheet has melted 12% over last year - an alarming rate.

This is not only unusual but is happening a month before usual.

According to the DMI report, warm air that came in off the Atlantic, was driving the ice melt. DMI climate scientist, Martin Stendel, said, "It is a very unusual situation, especially so early in the year, with very cold air and a deep low pressures system to the west and east of Greenland, and very warm air forming a 'cap' over the island.

This helped to force a frontal system with very warm air up the west coast bringing rain over the ice sheet." Even a small $10-per-ton US carbon tax would help cut greenhouse gas emissions by around 28 percent of 2005 levels.

We need representatives and leaders who will promote a national carbon tax now.