Apr. 29, 2016 5:13 am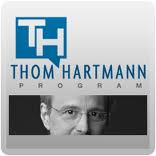 While much of the mainstream media was focused on 2016 election cycle, Secretary of State John Kerry was making history with his granddaughter at the United Nations. Last week, Secretary Kerry joined a gathering of the majority of the world's nations and signed on to the historic Paris Climate Accord.

As of the end of April, more than one hundred countries have officially signed on to the climate pact, but there is still much more work to be done to make the agreement official in the eyes of international law.

To put the climate accord info force, at least 55 nations representing at least 55 percent of global carbon emissions must sign the pact and approve it domestically. Here in the US, there is some debate on whether or not that means Senatorial approval.

And, there is also some dispute about whether the Paris agreement goes far enough to prevent the worst climate scenarios. But, those questions don't mean that this Climate Accord is any less historic.

During the opening ceremony last month, U.N. Messenger of Peace, Leonardo DiCaprio, said, "More countries have come here to sign this agreement today than any other time in human history." He added, "That is cause for hope."

There is no legitimate debate on whether or not we must act on our climate crisis, but that action will be much more successful if we can act together with the rest of our planet. At the agreement signing, Canada's Prime Minister Justin Trudeau said, "Climate change will test our intelligence, our compassion, and our will, but we are all equal to that challenge.

In every possibly sense we are all in this together. Together we will make ours a better world." There is still more work to be done to fight global warming, but that fight will be easier when we work together.