We Can't Afford The Fossil Fuel Industry
Apr. 14, 2016 2:38 pm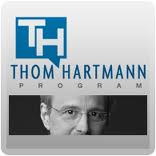 We're constantly told that we can't afford to enact the bold climate solutions necessary to make the switch to 100 percent renewable energy. But, the people who say such things often leave out the hefty price that taxpayers are already paying to cover the cost of dirty fossil fuel energy.

In addition to the twenty-or-so billion dollars that oil and gas companies receive in direct subsidies from the government, they rake in billions more in bailouts in the form of tax write-offs, subsidized clean up costs, and mandated customer fees. Last week alone there were two glaring examples of fossil fuels company bailouts that stuck taxpayers with the bill, even though they never got a vote.

First, utility customers in Ohio learned that they would be stuck paying billions in fees to prop up aging coal and nuclear plants in their state.

Then, Gulf Coast residents learned that BP will be permitted to write off $15.3 billion dollars of the settlement resulting from the 2010 Gulf Oil Spill.

In both cases, the fossil fuel industry benefited from billions of dollars in subsidies on the front end, only to ask for another hand out when their failure to update plants or install appropriate safety mechanisms got them into trouble. And, they are both perfect examples of why people claim that oil and gas are still cheaper than clean energy.

If you never include the external costs or the numerous taxpayer-funded bailouts, it is easy to make fossil fuels appear cheaper than the alternative.

If oil and gas actually had to compete on a level playing field, no one would consider pollution, oil spills, and fracking earthquakes reasonable side effects of energy production.

If we want solar, wind, and other renewable sources to flourish in our nation, all we have to do is stop the massive subsidies that perpetuate our addiction to fossil fuels.