We Don't Need Another Cable Giant.
May. 2, 2016 10:41 am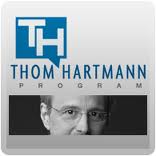 Thanks to the FCC, two-thirds of our nation's high-speed internet subscribers may soon be under the control of just two companies.

According to a recent article over at CommonDreams.org, that agency has approved Charter Communication's $90 billion dollar takeover of two other cable providers: Time Warner and Bright House Networks.

Despite the fact that more than 300,000 public comments were submitted regarding the deal, FCC Chairman Tom Wheeler circulated an approval order after Charter agreed to a set of so-called "consumer-friendly" conditions. As if we haven't heard those promises before...

Craig Aaron, the president and CEO of Free Press, said, "Thanks to this merger both Charter and Comcast now have unprecedented control over our cable and Internet connections." He added, "Their crushing monopoly power will mean fewer choices, higher prices, no accountability, and no competition."

And, that is pretty much everything that the FCC was supposed to protect against. We shouldn't be increasing the size of monopolies, we should be breaking them up, and this cable merger should have been blocked.