Jul. 26, 2016 2:27 pm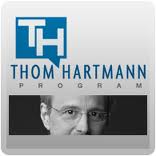 Looks like it.

The Imperial College London, in a study gave patients psilocybin, a hallucinogenic chemical found in the mushrooms.

Dr. Cahart-Harris of the study said a "majority of the patients had a rapid dip in their depressive signs, including predictable side effects like nausea, anxiety and headaches."

Looks like the mushroom's psilocybin targets the brain's receptors, which usually responds to the hormone serotonin, that is involved in mood.