The Middle Class Is Shrinking
Jul. 13, 2016 2:43 pm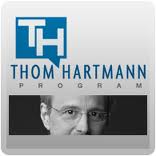 The middle class is shrinking in Colorado & across U.S. as incomes fall.

Middle-income households in metro Denver shrank from 58 percent of the population in 2000 to 53 percent in 2014, according to a report released by the Pew Research Center.

That shrinkage didn't come primarily from households moving into higher income brackets, but rather from more households moving into lower-income ones.

"We still have a lot of people who are middle income. But I can understand the reason for concern," said Gary Horvath, a Broomfield economist. "The recovery, in terms of income, hasn't been strong."

Metro Denver's share of upper-income households increased 1 percentage point to 25 percent, while lower-income households rose 4 percentage points to 22 percent, according to Pew.

The trend toward a smaller middle class is a national one and has been underway for four decades, but sluggish economic growth has exacerbated it.