Jul. 12, 2016 1:47 pm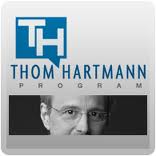 Lawmakers here in DC are breathing a little easier this week now that the first heat wave of the season is past us.

But we're not out of the woods yet, and based on what we're seeing with the climate, it's likely only going to get hotter.

May 2016 was the 13th month in a row of record-breaking temperatures on Earth, marking the longest hot streak since our government's official temperature records began in 1880.

Then, June 2016 was the hottest June on record for the lower 48 states, coming in at an average temperature of 71.8 degrees, more than 3 degrees above the 20th century average.

So, rational people are worried about the planet heating up, and climate scientists are worried about the climate melting down, and Republicans are having their own absurd meltdown about "hot" videos online.

That's right, Republicans are less worried about climate change than they are about tackling pornography, because pornography's "harmful effects, especially on children, has become a public health crisis that is destroying the life of millions".

That's not a joke, the amendment to the Republican Party platform goes on to state that "we encourage states to continue to fight this public menace and pledge our commitment to children's safety and well-being.".

Seriously, and while Republicans are trying to crack down on the so-called pornographic public health crisis, we are now routinely seeing the impacts of man-made climate change all around us.

In just the last week, SuperTyphoon Nepartak in the Pacific Ocean forced the relocation of more than 400,000 people in Eastern China when it made landfall; flash floods in India killed at least 22 people and forced more than 170,000 from their homes (after months of severe drought that drained India's 91 reservoirs to their lowest points in a decade); and the Great Barrier Reef and the Great Southern Reef around Australia are rapidly dying because of warming oceans and unseasonal heatwaves.

Dr. Michael Mann recently explained on my TV show how a warmer planet can lead both to increased drought events, and to increased rainfall events.

The truth is, pretty much every aspect of this planet as we know it is changing.

Sea level is rising, heatwaves and droughts are more common, rainfall events and thunderstorms are becoming more powerful and less predictable, and the stability of crop systems across the planet are being threatened by the fact that seasons are becoming less well defined.

And based on what's going on in the Arctic, we could quickly see things get a lot worse.

This animation from the Naval Research Laboratory shows Arctic sea ice thickness for 30 days up through July 8, 2016, and it shows clearly how much the ice is thinning or completely melting into the surrounding sea.

This is really alarming, and there are three major feedback loops that contribute to and accelerate warming in the Arctic: and the primary cause is fossil fuel emissions, which are driving the initial unnatural warming in the Arctic.

As the ice then melts, and as soot and pollution accumulates on the ice, the surface of the Earth becomes relatively darker and warming increases, because sea ice can reflect as much as 90% of solar radiation back into space, but the ocean surface only reflects about 6% of the solar radiation, and it absorbs the other 94%.

So long as there is ice floating in the water, the sea water below will stay at a constant 0 degrees Celsius, just like a water cooler in the summer will stay at 0 degrees Celsius so long as there's even just one tiny ice cube still floating in it.

But once that last little bit of ice melts, the water below starts rapidly warming up, because it takes 334 Joules of heat to melt one gram of ice, but once that ice melts into water, it only takes about 42 Joules of heat to warm the water by another TEN degrees Celsius.

Professor Peter Wadhams estimates that the disappearance of summer ice in the Arctic would result in the equivalent of an additional 1.3 watts of energy for every square meter of surface area, which would nearly double the net warming from fossil fuel emissions.

And there is a very real existential danger that, as the oceans warm and warmer waters reach the ocean floor, frozen methane hydrates on the seafloor will release huge amounts of gaseous methane, fueling another feedback loop that could trigger runaway global warming and threaten planetary mass extinctions, including humanity.

It's impossible to know when we'll hit the tipping point, or whether we might have already.

But we know where this complex chain of events begins: the irresponsible and insatiable addiction to burning fossil fuels to power the global economy.

But there are some who don't want you to know about this.

According to recent investigations, one of the biggest contributors to climate change, ExxonMobil, knew about the risks of its business model nearly 40 years ago.

But instead of adjusting their business model or informing the public, they funded a campaign to sow doubt while the company pillaged the planet, reaped massive profits, and kicked the costs down the line to future generations.

The Democratic platform unfortunately falls short of calling for a RICO investigation into ExxonMobil and the other fossil fuel conspirators for their deceitful pursuit of profits.

But, we applaud the Democratic Party platform for including a price on carbon dioxide, methane, and other greenhouse gases, and for paving the way for a 21st century labor movement in America based on the transition to a renewable energy infrastructure.

If we're going to keep our planet inhabitable for humans for generations to come, the debate is over on climate change.

The language in the Democratic platform is good, and now the Party needs to quickly translate that language into aggressive action.