Nuclear Plant Has Been Leaking For Four Years
Aug. 26, 2016 2:36 pm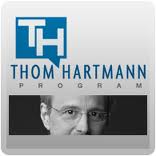 According to the US Nuclear Regulatory Commission, Entergy Corp has allowed highly radioactive waste to leak into a contained area at the FitzPatrick nuclear power plant for the last four years.

The FitzPatrick plant is near Oswego, New York, but the NRC has said that the leak "poses no immediate risks to any residents or the environment."

The NRC also reported that Entergy Corp's failures to deal with the leak sooner is of "more than minor significance" and could increase the cost and complexity of future efforts to safely decommission the plant.

But Tim Judson with the Nuclear Information and Resource Service told the Syracuse Post-Standard that "these violations highlight the ongoing dangers posed by the upstate nuclear reactors and the lax enforcement by the Nuclear Regulatory Commission. Entergy has known that this highly radioactive waste spill is a problem for four years, but the NRC has not imposed any fines or other penalties."