Use Of Natural Resources Triples
Aug. 8, 2016 3:05 pm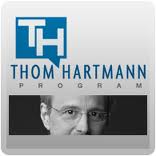 As the evidence for runaway climate change keeps on mounting, humans are consuming more resources than they ever have before.

A new United Nations report has found that since 1970 we have more than tripled the amount of natural materials that we extract from the earth every single year.

As the Huffington Post reports,
In 1970, about 22 billion tons of primary materials were extracted from the Earth. These included metals, fossil fuels like coal, and other natural resources, such as timber and cereals. In 2010, that number had ballooned to 70 billion tons.
If this rate of consumption continues over the next few decades, the UN report concludes that human civilization will need to extract as much as 180 billion tons of material annually by 2050 to preserve the status quo.

Given the ongoing reality of climate change and the disruptions its causing in global agriculture - maintaining that level of consumption is borderline impossible.

In other words - we need to change our ways soon or face a disaster like modern civilization has never seen before.