Sep. 9, 2016 2:22 pm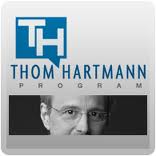 Donald Trump announced recently that he will do away with the EPA - to help out family farms, of course!

But the truth is - abolishing the EPA would only help big polluters like the Koch Brothers.

And right now - even with the EPA still in place - Republican leaders like Governor Rick Scott have been working to help big polluters bypass any effective environmental regulations.

Ron Littlepage recently wrote an op-ed for the Florida Times-Union titled "Has Gov. Scott ever met a polluter he didn't want to help?" - and based on Scott's record - the answer is no - he will always put polluters over the people of Florida.

Right now - Rick Scott is waiting to hear back from the EPA about a proposed increase to the allowable limits of several cancer-causing chemicals in Florida's waterways.

No one in their right mind would say that they want MORE cancerous chemicals in their waterways - but the change in regulations would directly help Georgia-Pacific around the state - which just so happens to be owned by the Koch brothers.