Sep. 6, 2016 2:06 pm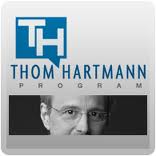 The Department of Justice's Inspector General issued a report recently that echoed one of the biggest complaints about criminal justice in America: when inmates are released, they are rarely prepared for their return home.

The watchdog identified "several weakness" with the Release Preparation Programs - RPP for short - which are supposed to reduce recidivism by ensuring an inmates smooth transition back into civil society.

The report showed that course offerings are inconsistent across Bureau of Prisons facilities - that curriculums are "limited to what is already available at the institution" - and that a "significant number" of inmates did not finish their RPP before they were released.

What do you think should be done?