Sep. 23, 2016 2:43 pm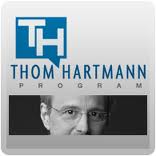 The battle lines for the next fight to protect sacred tribal lands are being drawn in Bears Ears in Southeastern Utah.

The fight to stop the Dakota Access Pipeline is still not getting as much attention from the mainstream media as it deserves - and it's not the only place in America where the rights of Native Americans are being threatened for the sake of fossil fuel developments.

Republican U.S. congressmen Rob Bishop and Jason Chaffetz - both from Utah -have introduced a bill called the Public Land Initiative that would take 100,000 acres of Ute tribal lands away from the tribe and hand them over to oil and mining companies.

It's a bill that threatens Native American tribal lands that are rich with history, religion and culture- and where neighboring tribes hunt game and forage for food and medicine.

Many tribes, including the Navajo, Ute and Paiute peoples, have longstanding connections to the land - because Bears Ears has been inhabited for at least 11,000 years and is home to more than 100,000 Native American archeological sites - including holy sites, rock paintings and petroglyphs.

The Public Land Initiative would take 26% of Ute reservation lands and open them up to mining interests and oil rigs at the expense of land conservation efforts.

The Initiative also appeals directly to anti-American government conservative icon Cliven Bundy - because it would allow ranchers like Bundy to desecrate sacred lands with motor vehicles that are currently prohibited.

Even though Chaffetz and Bishop have introduced this as Utah's representatives - it's an incredibly unpopular bill in Utah: a poll from May showed that 71% of Utah voters want to protect Bears Ears as a national monument - and support for it was widespread across regions, age, gender, and political party affiliation.

The call to protect Bears Ears has also been repeated by two of Utah's biggest newspapers: the Salt Lake Tribune and the Deseret News.

But it's hardly a surprise that Republican congressman Chaffetz and Bishop seem more concerned with appealing to mining and oil lobbyists than they are with honestly representing the people who voted to send them to Washington DC.

Help stop this bill and protect Bears Ears - call your Congressman and tell them to reject the fossil fuel friendly Public Land Initiative - and go to BearsEarsCoalition.com to learn more about this issue.