Trump Discredits The Election Process
Oct. 20, 2016 2:11 pm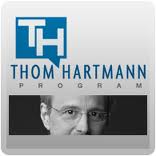 President Obama is absolutely disgusted with Donald Trump's talk about a rigged election.

He made that very clear this week during a press conference at the White House - in which he called Trump's conspiracy theories about voter fraud "unprecedented".
"I have never seen in my lifetime, or in modern political history, any presidential candidate trying to discredit the elections and the election process before votes have even taken place. It's unprecedented."
The President went on to call Trump a "whiner" and pointed out that there actually is no such thing is widespread voter fraud.

He's right, of course. A recent study found just 31 credible cases of voter fraud out of more than a billion ballots cast between 2000 and 2014.

This is something even some conservatives now admit.

For example - take a listen to what Ohio Republican Secretary of State John Husted - said the other day on NPR:
Kelly McEvers: Donald Trump has tweeted that there is large-scale voting fraud happening on and before Election Day. Is there evidence of that in your state?

Jon Husted: There is not evidence of any of that. In Ohio, we pride ourselves in making our state a place where it's easy to vote and hard to cheat. I want to reassure Donald Trump as a Republican that this is not happening across the country. He may have heard reports of it, but we need facts. And right now, there are no facts that support his claims.
Husted would know. In 2013 - he spearheaded a massive statewide investigation of voter fraud which ended up concluding what everyone else besides Republican voters already knew, that voter fraud is incredibly rare and that the instances in which it does occur are most often honest mistakes - not malicious attempts to steal elections.

John Husted isn't the only Republican who's now talking like this.

Over the past few days - Republican Secretaries of State in Tennessee - Washington - and Colorado - have all called Donald Trump's talk about voter fraud and rigged elections "irresponsible".

Obviously - it's good to see Republicans embrace reality - or at least pay lip service to it.

But this newfound appreciation for facts and "responsible" rhetoric shouldn't fool anyone.

Republicans have pushed voter fraud conspiracy theories for decades to justify everything from voter suppression ID laws to cutbacks on early voting.

And what Donald Trump is saying right now about rigged elections is no different than what right-wing politicians and pundits have said hundreds of times before -- it just happens to be Donald Trump saying it.

All the other Republicans knew it was just a scam to throw millions of minority, young, and elderly voters off the rolls, but apparently Donald Trump believed it was true.

You would have heard the exact same talk if you turned on Fox So-Called News or right-wing hate radio at any point over the past 10 years.

So if Republicans are uncomfortable with Donald Trump's election-rigging talk - they only have themselves to blame.