Nov. 9, 2016 2:14 pm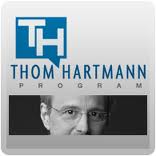 Donald J. Trump's ascent to the White House is the final victory of Lewis Powell's 1971 memo to the U.S. Chamber of Commerce (I wrote a book about this titled The Crash of 2016), and now we all need to hang on for a wild ride.

It began when Jim DeMint played the Republican takeover of our government brilliantly, with generous help from the Koch brothers, and the Democrats failed to notice (although some of us were, literally, yelling about it). Meanwhile, the Clinton campaign completely failed to learn the lessons of the Bernie revolution.

The last time a Republican president was elected with both a GOP House and Senate was 1928-Herbert Hoover. Yes, that Herbert Hoover. The one of the Great Depression. Get ready.

Read more here.