Should Democrats have a "Caucus Room Conspiracy" Just like the GOP?
Nov. 14, 2016 3:31 pm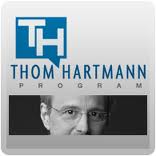 Donald Trump has promised to "drain the swamp" if elected president - but if his transition team is any indication, he's already swimming in it.

The people Donald Trump has now picked to help him prepare for his move to the White House are the exact same people he railed against his entire campaign.

They're the lobbyists, consultants and DC insiders who he said were ruining the country and needed to put out to be sent packing for good.

They ARE the swamp.

For example, Michael Torrey - the guy Trump has asked to help him put together the new Department of Agriculture - is a big time lobbyist for the soda and dairy industries.

Jeff Eisenach, who's spent years shilling for Verizon and other telecom giants, has been tapped to put together the new FCC.

Michael Catanzaro - an oil and gas lobbyist - is going to help Trump with energy issues.

Mike Ference, who lobbies for Halliburton and Koch Industries, will be right there with him.

And that's just the beginning.

Lobbyists from the tobacco industry, pharmaceutical industry, and chemical industry are also part of Trump's transition team.

This shouldn't surprise anyone.

Trump's rapid transformation from populist crusader against "the DC insider establishment" to supporter of that establishment is a classic example of what I call Mussolini populism.

Mussolini populism - like the fascist movement started by the Italian dictator of the same name - uses fear and hate to manipulate working people into supporting supposedly anti-establishment causes that really just prop up the elites.

It's opposite is what I call Bernie Sanders populism - which doesn't seek to manipulate working people, but instead tries to organize them around fighting for what's best for the country.

What makes Mussolini populism so dangerous is that it pretends to be Bernie Sanders populism.

But people aren't stupid.

Eventually they'll figure out they've been had.

That's whole reason they turned to populism in the first place.

So at what point are the people who voted for Donald Trump thinking they were going to get Bernie Sanders-style populism going realize they've actually gotten Mussolini populism?

And, when that happens, what are they going to do about it?