Dec. 28, 2016 3:41 pm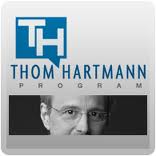 Here in Washington, DC, the Environmental Protection Agency - EPA - has reversed course on fracking.


Initially, the agency had concluded in a draft report that released last year that fracking had no "widespread, systemic impact" on drinking water.


That conclusion outraged environmentalists as well factions of scientists within the EPA itself.


In a final report released last Tuesday, however, the EPA reached a different conclusion.


It now says that fracking DOES contaminate drinking water - although it still says that a lack of data makes a 100 percent definitive answer impossible.


Like President Obama's announcement yesterday of a permanent ban on drilling in the Arctic and along the Atlantic Seaboard - the EPA's new report might be the last piece of good environmental news for a long - long time.


Donald Trump's choice for EPA director - Oklahoma Attorney General Scott Pruitt - is a close ally of the fossil fuel industry and has received hundreds of thousands in campaign donations from big oil.


But with things looking as dire as they do - could the EPA have taken an even bolder stance on fracking?