Dec. 21, 2016 3:10 pm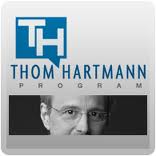 Yesterday President Obama added to his environmental legacy by banning offshore drilling in the US Arctic and along the East Coast.

The move, which will protect marine wildlife and stop oil spills, is significant in large part because it's effectively permanent.

An obscure 1953 law called the Outer Continental Shelf Lands Act gives the president the power to permanently protect wide swathes of federal land from oil production, and - as the Washington Post reports - "withdrawals under Section 12-A of the 1953 act... cannot be undone by an incoming president." Unfortunately - this is probably the last piece of good news environmentalists will get for a while.

That's because the incoming Trump administration is shaping up to be the biggest disaster for the environment in a generation - maybe even ever.

Oklahoma Attorney General Scott Pruitt - a recipient of Big Oil campaign donations and opponent of president Obama's clean power plan - is set to serve as head of the EPA.

Exxon Mobil CEO Rex Tillerson meanwhile is on track to be the next Secretary of State, and former Texas Governor and current Dakota Access Pipeline board member Rick Perry will in all likelihood serve as Secretary of Energy.

Oh yeah, and as if that wasn't bad enough, Montana Congressman Ryan Zinke - the guy who Trump wants in charge of the Interior Department and thus our national parks and fossil fuel reserves - thinks climate change is still up for debate.

If what Elizabeth Warren says is true and personnel really is policy, the Donald J Trump administration is going to turn America into an appendage of the fossil fuel industry and the petro-billionaires who fund the GOP.

But what if Donald Trump surprises us all - defies expectations - and actually stands up for the climate?