Jan. 27, 2017 2:03 pm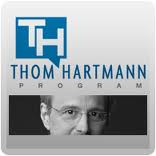 One of Donald Trump's first official acts as president was to sign an executive order that will make it more expensive for first-time and low-income homebuyers to buy and keep their homes. His second act was to, among other possible effects, tell the IRS to quit trying to collect the Obamacare tax from people with incomes over a million dollars a year (and begin taking the Affordable Care Act apart in other ways).

But the big media story?

"Trump claims the media lied about the size of his inaugural crowds."

Increasingly, it appears that the media are simply compliant patsies to whoever is in power, with a higher commitment to sensationalism than to issues that impact everyday Americans.

Throughout the primaries and the general election we finished last November, the media were committed to "issues-free" coverage (except when Bernie came on and took them to task). No discussion of climate change. No discussion of GOP efforts to destroy the social safety net. No discussion of Republican candidates (or, for that matter, Democratic candidates) who were in the pockets of particular billionaires or industries. No discussion of net neutrality (the companies that own our big media are unanimously opposed to net neutrality, so their millionaire News Stars never, ever discuss the topic). No discussion of corporate consolidation or control over Congress. No discussion of the role of billionaires in the election.

Instead, we got a reality show, filled with drama and name-calling, and devoid of information necessary to know who'd govern on behalf of whom.

The average person watching the news would never know that the billionaires almost certainly got a big tax cut (ultimately at the expense of poor working people on Medicaid/Obamacare) while first-time homebuyers just got screwed with two of Trump's first official acts in office. And Fox News viewers, of course, will probably never know such things.

Throughout the campaign season, Donald Trump (and team) displayed both their contempt for and their domination of the corporate media in America. Whenever things started to get serious in ways that might actually bring up issues, Trump was off with another new tweetstorm, and the millionaire TV News Stars ran, stampede-like, to cover it.

There's a simple reality here: The Republican Party is the wholly owned front for billionaires and transnational corporations. The Democratic Party, since the creation of Al From and Bill Clinton's DLC, have aspired to become the same only for the "white collar top 10%" (as Thomas Frank so brilliantly documents in his new book Listen, Liberal) - although there are still Democratic politicians who are relatively or entirely independent of corporate/billionaire control.

But the press won't ever tell you this. Why?

Why won't the press point out that our national debt is also the principal place for private savings to be safely parked - but Wall Street banksters want competition for a place to put savings ended by ending the national debt? Why don't they even bother to note that the one and only time the national debt was paid off and thus the only place private savings could go was to the banks, during the administration of Andrew Jackson, brought us the longest and deepest depression in our nation's history?

Why won't the press point out that the same Wall Street banksters (at least five of them within Trump's inner circle) also want all retirement savings to be in their hands via the privatization of Social Security?

Read more here.