Jan. 23, 2017 3:24 pm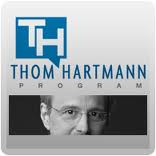 During a heated confirmation hearing on Capitol Hill last week, Georgia Congressman Tom Price - Donald Trump's pick for Secretary of Health and Human Services - refused to say whether or not he would support cuts to Medicare and Medicaid.

Sen. Elizabeth Warren: "Can you assure this committee you will not cut one dollar from either Medicare or Medicaid should you be confirmed to this position?" Tom Price "Senator, I believe that the metric ought to be the care that the patients are receiving."

Sen. Elizabeth Warren: "I'll take that as a no."

Tom Price It's the wrong metric... we ought to be putting forth the resources."

Sen. Elizabeth Warren: "I'm not asking you whether or not you think you have a better metric. I'm asking you a question about dollars, yes or no?"

Tom Price "What we ought to do is put forward the resources in order to take care of the patient."

Sen. Elizabeth Warren: "... simple question."
Price's refusal to answer that very simple question from Elizabeth Warren comes as Republicans are discovering that their quest to dismantle the social safety net is wildly unpopular with the American people.

Colorado Congressman Mike Coffman learned this the hard way Saturday during a town hall meeting outside Denver.

The event was billed as a "one-on-one" meet-and-greet - but soon turned into a protest as hundreds of people angry at Coffman's Friday vote to repeal Obamacare filled a lobby and began singing protest songs like This is Your Land.

This display of democracy was apparently too much for Coffman - who fled the event early out a back door.

A similar scene occurred on Monday in Washington State - where Congresswoman Cathy McMorris Rodgers - one of the GOP's rising stars - was met with chants of "save our healthcare" during a MLK day speech in Spokane.

So - is this going to happen to every Republican?

Are we about to see a repeat of those 2010 Town Halls in reverse?