We Don't Need The Trump Wall - But We'll Be Paying For It
Jan. 9, 2017 3:27 pm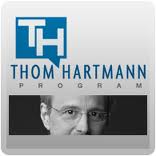 It turns out Mexico won't be paying for that wall after all - American taxpayers will.

It also turns out that that wall really isn't going to be much of a wall at all - at least not the "big, beautiful" wall that Trump talked about on the campaign trail.

This was probably always the case, but now it's pretty much 100 percent certain.

According to multiple reports - the Trump transition team and House Republicans are now working on a "border security" deal that would fall well short of what Trump promised time and time again while running for president.

The plan is to invoke a 2006 law that OK'd 700 miles of fencing along the southern border - most of which is already in place - and use it to add some more "fencing and technology" along the border.

That's it.

No big billion-dollar Great Wall of China style colossus - just a few more miles of barbed wire fenced added to what we have right now - and you and me are going to have to pay for it.

This is a classic Trump bait and switch - no matter what he says on Twitter about how "any money spent on building the Great Wall... will be paid back by Mexico later".

But hypocrisy is just a part of it.

The truth is that we don't need any border wall - whether it's the Great Wall that Trump promised on the campaign trail, or the few miles of barbed wire he's pushing for right now.

Border crossings are way down - and a good percentage of undocumented immigrants don't even come to the US by sneaking over from Mexico - they overstay their visas after flying into big cities like New York and Los Angeles.

So - is Trump going to build a wall at Terminal A at JFK Airport?

Of course not.

All this talk about a wall is just the velvet glove around the iron fist of Republican racism.

It's way to blame poor brown people for a situation that we could easily solve if we started doing what Reagan stopped doing back in the 1980s: prosecute largely wealthy white employers who hire undocumented immigrants.