Feb. 1, 2017 3:50 pm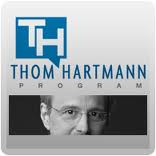 The Trump White House just can't seem make up its mind about the Muslim ban.

Even though Donald Trump himself has called the ban a "ban" on Twitter - both Homeland Security chief John Kelly and White House Press Secretary Sean Spicer pushed back against that idea today in comments to reporters in Washington.

Spicer was especially adamant - refusing to even say call the ban a "ban" - insisting that it was instead just a "vetting system" to keep Americans safe.
MR. SPICER: "It can't be a ban if you're letting a million people in. If 325,000 people from another country can't come in, that is by nature not a ban -- it is extreme vetting."

Q I understand your point. But the President himself called it a ban.

MR. SPICER: I understand that.

Q Is he confused or are you confused?

MR. SPICER: No, I'm not confused. I think that the words that are being used to describe it are derived from what the media is calling this. He has been very clear that it is extreme vetting.
This back and forth about what exactly to call the ban comes as the Trump administration is facing widespread opposition to its policies both in the streets and at the highest levels of the federal government.

On Monday night - Acting Attorney General Sally Yates took the borderline unprecedented step of announcing that she would not defend the Muslim ban in court.

Trump fired her soon afterwards - and replaced her with Dana Boente - the US Attorney for the Eastern District of Virginia.

Meanwhile - over at the State Department - more than 1,000 diplomats have signed a dissent cable condemning Trump's actions - and many more are expected to add their signatures in the coming days.

Just 11 days into his first - and hopefully only - term in office - Donald Trump has already provoked the most serious constitutional crisis we've seen maybe since the Nixon days.

But all politics aside - what does the Muslim ban mean for the people who are actually affected by it?

And where are we in terms of getting more clarity about how this ban will work going forward?