Feb. 21, 2017 2:42 pm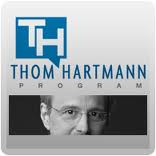 Over the weekend, protesters took over town halls held by Republican lawmakers in New York and South Carolina.

They shouted slogans and demanded their elected representatives protect - and not repeal - Obamacare.

One town hall in Ashville, New York actually had to be moved outdoors because so many people showed up to protest.

If this sounds like a headline you've heard before - well, that's because it is a headline you've heard before.

So are we watching the birth of a liberal tea party?

And if so, how can Democrats turn it into victory at the ballot box?