Here's Proof Republicans Are Done With Democracy
Feb. 28, 2017 3:49 pm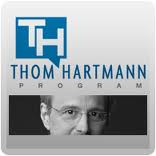 Show up for a protest, and end up losing your home, car, and retirement account? How about losing everything over just being at a meeting or on a conference call?

Confessed wife-beater and Arizona State Senator Sonny Borrelli (R-AZ) has introduced an amazing bit of legislation into the Arizona senate, which has already passed - it's in the House now. The bill would hyper-criminalize any sort of organized political dissent if any person involved with that dissent (including, presumably, agent provocateurs) were to engage in even minor "violence," so long as that violence harms the "property," regardless of value, of any person (including a corporation).

They're doing this by expanding the Arizona RICO (Racketeer Influenced and Corrupt Organizations) law to include conspiracy to "riot" among the offenses RICO can be used against. Not unlike parts of the Patriot Act being used against wannabe terrorists, the RICO laws are a powerful blunt instrument that have been used successfully to take down mobsters who have done a very good job of insulating themselves from their crimes.

Inspired in part by the takedown of Al Capone for tax fraud and mobster Rico "Little Caesar" Bandello, the 1970 federal law was one of the first to, in a really big way, make it possible for prosecutors to go after an entire "group" of people, rather than having to target criminals one at a time. As such, it relies heavily on previous laws that had defined "conspiracy" to be a felony.

And much like Richard Nixon used the nation's drug laws to break the backs of the anti-war and civil-rights movements, Senator Borrelli and his Republican friends apparently want to break the back of anti-GOP, anti-Trump protests with the same type of police-state overkill.

This is merely a new twist on an old Republican strategy.

Read more here.