How The EPA Will Change Under Pruitt
Feb. 20, 2017 3:54 pm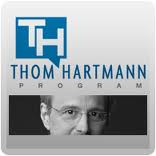 With the help of Democrats Joe Manchin of West Virginia and Heidi Heitkamp of North Dakota, Republicans in the Senate on Friday confirmed Scott Pruitt to lead the Environmental Protection Agency - an agency that Pruitt sued no less than 13 times during his tenure as Oklahoma Attorney General.

Immediately after the vote, the Sierra Club tweeted "Scott Pruitt, the most dangerous, anti-science EPA head in history has been confirmed. The GOP suddenly doesnt care about hidden emails".

The confirmation comes just one day after an Oklahoma judge ruled that Pruitt's attorney general's office has until Tuesday to turn over more than 2,500 missing emails and other documents.

According to a lawsuit filed by the Center for Media and Democracy - since 2015, Pruitt has refused 9 open-records requests about communications between his office and members of the fossil fuel industry - like Koch Industries - Peabody Energy - and the National Coal Council.