Welcome to TrumpCare...
Feb. 17, 2017 3:07 pm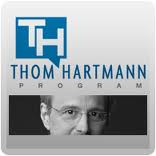 After years of anticipation, Trump and the GOP have finally begun to unveil their healthcare agenda - and to paraphrase CBS' chief Les Moonves: it might not be good for America, but it sure will be good for the insurance companies!

Jonathan Cohn at the Huffington Post explains that this proposal "would change the rules for insurers that sell coverage through the Affordable Care Act's exchanges or directly to individuals".

But even more telling is the move to shorten open enrollment periods which The Hill reports is "intended to cut down on sick people gaming the system and driving up costs".

But isn't this rule just an admission that our healthcare system is designed to be difficult to access, so people are forced to "game it"?