Can We Trust Gorsuch On Women's Rights?
Mar. 24, 2017 3:07 pm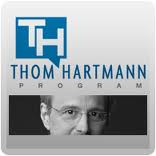 Yesterday Senate Minority Leader Chuck Schumer signaled that Senate Democrats would try to filibuster Supreme Court nominee Neil Gorsuch.
"I cannot support Judge Neil Gorsuch's nomination to the Supreme Court. His nomination will have a cloture vote. He will have to earn 60 votes for confirmation."
If Schumer is right, Senate Republicans will have to decide whether they want to go "nuclear" -- blow up the filibuster and hold a straight simple-majority vote on Gorsuch.

A lot is at stake here - especially for women's rights.

If you listen to the media, they'd have you believe that Neil Gorsuch is someone who, while conservative, is still a lawyer's lawyer -- a reasonable guy. And then you look at his actual positions, and he comes off looking like a hardcore reactionary. So who is this guy?

I think most Americans who are generally aware of politics first heard of Gorsuch during the Hobby Lobby birth control mandate case when he essentially said that corporations are capable of religious beliefs. If he's confirmed, Gorsuch could very well decide the fate of Roe v. Wade. This was his answer during his confirmation hearings when California Senator Dianne Feinstein asked him about abortion:
"Sen. Feinstein: Do you view Roe has having super precedent?

Judge Gorsuch: Well, Senator, super precedent is a...

Sen. Feinstein: In numbers, 44...

Judge Gorsuch: It has been reaffirmed many times. I can say that, yes.

Sen. Feinstein: Yes, dozens."
That's a very ambiguous answer. Can we trust Gorsuch on women's rights?