Mar. 7, 2017 2:13 pm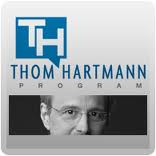 After Donald Trump sent a series of tweets Saturday morning accusing former President Obama of - as he put it - "having his wires tapped" - most Americans were left dumbfounded.

"Terrible! Just found out that Obama had my "wires tapped" in Trump Tower just before the victory. Nothing found. This is McCarthyism!"
"Is it legal for a sitting President to be "wire tapping" a race for president prior to an election? Turned down by court earlier. A NEW LOW!"
"How low has President Obama gone to tapp my phones during the very sacred election process. This is Nixon/Watergate. Bad (or sick) guy!"
Trump's explosive allegations came virtually out of nowhere - and - to make things even more confusing, they were quickly rejected by former inteligence officials AND FBI director James Comey - a lifelong Republican who's not exactly known as a leader of the anti-Trump resistance.

Trump apparently got the idea from Breitbart and right-wing hate radio.

Seriously - I'm not kidding.

According to the Washington Post's Robert Costa, a Breitbart article, recycling paranoia from right-wing talk radio host Mark Levin, asserted a massive conspiracy against President Trump.

That fake news story was making the rounds in the White House just before Saturday morning's Twitter freakout.

We are officially through the looking glass and living in crazyland.