Mar. 13, 2017 1:40 pm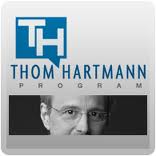 Imagine if the U.S. Constitution barred the EPA and Department of Education from existing. All union protections are dead, there are no more federal workplace safety standards, and even child-labor laws are struck down, along with a national minimum wage.


Imagine that the Constitution makes it illegal for the federal government to protect you from big polluters, big banks and even big food and pharma - all are free to rip you off or poison you all they want, and your only remedy is in state courts and legislatures, because the Constitution prevents Congress from doing anything about any of it. The federal government can't even enforce voting or civil rights laws.


To add injury to insult, the federal government has to shut down Social Security, Medicare and Medicaid, because all of these programs (along with food stamps, housing supports and any programs that help the middle class, the less fortunate or disabled) are "beyond the reach" of what the federal government can do.


A few years ago, it would have been a thought experiment; now it's nearly reality. Billionaires and the groups they fund are working to rewrite our Constitution to provide corporations and the rich with more and more protections and benefits, and chop away at anything smelling of "socialism" like Social Security or child labor laws.


The fact is that they're just a few states away from meeting their goal, and have already held dress rehearsals in Washington D.C. - with representatives from all 50 states - for a Constitutional Convention that would change America forever.


Read more here