Will Democrats Filibuster Neil Gorsuch?
Mar. 27, 2017 2:39 pm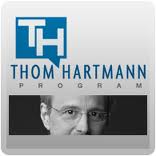 After months of talking about "resistance", Senate Democrats finally appear to be putting their money where their mouth is.

After days of testimony, Senate Democrats have seen enough of Neil Gorsuch - enough to know that they're going to try to filibuster him.

Chuck Schumer made that very clear during a speech yesterday on the senate floor.
"I cannot support Judge Neil Gorsuch's nomination to the Supreme Court. His nomination will have a cloture vote. He will have to earn 60 votes for confirmation."
60 votes, of course, is the minimum number of votes Gorsuch would need to get to avoid a filibuster.

This seems fair to me -- Gorsuch has essentially been nominated to a stolen seat. Shouldn't he have to meet the same minimum vote threshold as every single one of President Obama's Supreme Court nominees?

Will McConnell blow up the filibuster? And if so, is that really such a bad thing? It's not in the Constitution.