Are We Watching The End Of A Free Press?
Apr. 26, 2017 2:53 pm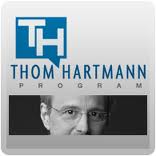 Just a few months after Donald Trump told us all how much he loved Wikileaks, his Justice Department wants to arrest its founder - Julian Assange.

No matter what you think about Wikileaks or Assange - this is a serious threat to the freedom of the press.

Amid reports that the Justice Department was preparing a case against him - Attorney General Jeff Sessions confirmed Thursday that arresting Wikileaks founder Julian Assange was a "priority".
"We're going to step up our effort and already are stepping up our efforts on all leaks. This is a matter that's gone beyond anything I'm aware of. We have professionals that have been in the security business of the United States for many years that are shocked by the number of leaks and some of them are quite serious. So yes, it is a priority."
So, is the New York Times next? It appears so, here's Jeff Sessions last week on CNN:
Kate Bolduan: "Should folks be concerned this would also open up news organizations like CNN or the New York Times to prosecution?"

AG Jeff Sessions: "That's speculative, and I'm not able to comment on that."
Shouldn't we start protecting acts of journalism, not just journalists?