DNC Unveils Unity Reform Commission
Apr. 19, 2017 2:46 pm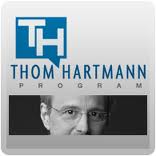 Almost a year later, the wounds of the Democratic 2016 primary are still very, very raw.

But 21 people now have a chance to change that - and make the Democratic Party more accountable in the process.

Yesterday, DNC Chair Tom Perez revealed the final list of members appointed to serve on the Democratic Unity Reform Commission.

9 of of the Commission's members were chosen by the Clinton campaign, 7 were chosen by Bernie Sanders, and 3 by Tom Perez.

They will have until January 2018 to come up with a joint plan to reform the Democratic Party.

So - will they succeed?