How the GOP Is Going After ObamaCare Now
Apr. 21, 2017 2:32 pm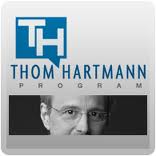 With House Republicans reportedly putting the finishing touches on a compromise deal, the GOP healthcare plan is officially back from the dead.

But don't get your hopes up - the new Trumpcare is just as bad as the old Trumpcare.

In fact - it might even be worse.

As part of a deal meant to coincide with Donald Trump's 100th day in office, the Freedom Caucus and a more moderate group of House Republicans known as the "Tuesday Group" are putting the finishing touches on a new GOP healthcare plan.

This new Republican healthcare plan would theoretically have an easier time passing the House than the old Obamacare replacement plan - but it would be a disaster for sick Americans.

Not only would it let states opt of rules that require insurance companies to cover vital services like hospital visits, it would also let them opt out rules that prevent insurance companies from jacking up premiums on people with pre-existing conditions.

This seems to be one of the only policies of Obamacare that most people agreed on is a good thing. Someone who's diagnosed with cancer shouldn't be priced out of the insurance market. And yet, here the Republicans are considering trashing it, in order to please the House Freedom Caucus, rather than 190 something Democrats.

How does this make any sense?