Trump Sabotaging Obamacare
Apr. 14, 2017 2:54 pm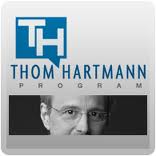 In an interview with the Wall Street Journal Wednesday, Donald Trump threatened to cancel key Obamacare payments that the federal government makes to insurance companies.

These payments are called "cost-sharing reductions" and they help insurers cover low-income working Americans.

If Trump follows through on his threat to cancel them, many insurance companies would probably pull out of Obamacare altogether - and that's the point.

This is all part of a mobster-style ploy to get Democrats to the negotiating table.

As Trump told the Journal, "I don't want people to get hurt.... [But] What I think should happen-- and will happen -- is the Democrats will start calling me and negotiating."

Democrats are already playing hardball over this -- they now say they want a guarantee to cover the cost-sharing reductions in the government spending bill to that's due at the end of the month.

So will this threat backfire on Trump or will Democrats surrender?