Apr. 13, 2017 1:59 pm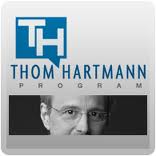 For decades Republicans have been the party of federalism and local control.

So why are they now threatening to shut down the government if police departments all over the country don't bow down before their far-right agenda?

If the government shuts down again, you can probably blame the Trump administration.

According to Politico, Budget director Mick Mulvaney is lobbying Republican lawmakers to insert into a must-pass spending bill language that would strip sanctuary cities of federal funding.

This must-pass spending bill is due at the end of the month - and any measure taking aim at sanctuary cities would be a no-go for Congressional Democrats.

As the Washington Post reports,
"In 2015, the typical sanctuary county in a large metropolitan area experienced 654 fewer crimes per 100,000 residents than the typical non-sanctuary county in a big, metropolitan area. That's an overall crime rate approximately 15 percent lower."
So... whatever happened to federalism and local control? I thought that's what the Republican party was all about.