May. 15, 2017 2:58 pm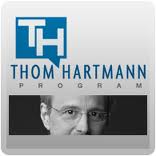 Everybody knows that Donald Trump can't keep his mouth shut.


But has gift for gab now opened the door to impeachment?.


The Donald Trump-James Comey story just keeps getting weirder.


After the New York Times reported that Trump demanded loyalty from Comey during a January dinner and Comey refused, the president appeared to threaten the former FBI director in a tweet:
"James Comey better hope that there are no "tapes" of our conversations before he starts leaking to the press!"
The White House - of course - is denying that this was a threat, but denials are pretty much all they've got at this point.


Trump might have already set himself up for impeachment - just by opening his mouth.


So Donald Trump may or may not have "tapes" of his conversation with Jim Comey.


But he almost certainly admitted to obstruction of justice during his interview with NBC. Check it out:
"Regardless of recommendation I was going to fire Comey... Knowing, there was no good time to do it. And in fact when I decided to just do it, I said to myself, I said you know, this Russia thing with Trump and Russia is a made up story, it's an excuse by the Democrats for having lost an election that they should have won."
How is this not obstruction of justice?