May. 5, 2017 3:18 pm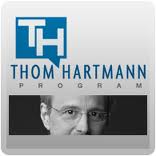 While Democrats are jubilant that the GOP passed a terrible healthcare/tax-cut bill through the House, which they think will cause voters to reject the GOP in 2018, it's a very, very premature celebration.

The Republicans are playing a longer game here, one based on a time-tested strategy first explicated by Machiavelli and fully put into place by Goebbels in the early 1930s, then fine-tuned by Reagan through the 1980s.

Sound like hyperbole (or a violation of Godwin's Law)? Check out this short clip of FDR's famous "Fala" speech in September of 1944:
The opposition in this year has already imported into this campaign a very interesting thing, because it is foreign. They have imported the propaganda technique invented by the dictators abroad. Remember, a number of years ago, there was a book, Mein Kampf, written by Hitler himself. The technique was all set out in Hitler's book - and it was copied by the aggressors of Italy and Japan. According to that technique, you should never use a small falsehood; always a big one, for its very fantastic nature would make it more credible - if only you keep repeating it over and over and over again...
That strategy is not only one the GOP has successfully used many times in the more recent past, from Nixon's "secret plan to end the Vietnam war" to Reagan's "reforms" of tax law, but one that they're clearly betting will continue to work for them (particularly with the help of Fox and right-wing hate radio).

Read more here.