The GOP Just Laid the Foundation for the Next Financial Crisis?
Jun. 12, 2017 2:14 pm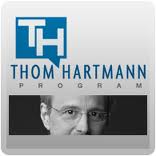 Have Republicans just laid the foundations for the next big financial crisis?

The country has just barely emerged from the worst economic crisis since the Great Depression.

So why are Republicans trying to help Wall Street crash the economy - again?

While the country was glued to the James Comey hearings, House Republicans passed a bill that economists say would set us up for another financial crisis.

The so-called CHOICE Act repeals most of the protections put in place by the Dodd-Frank Wall Street reform act - and also limits the power of the Consumer Financial Protection Bureau.

The CFPB has returned $11.8 billion to 29 million (9% of the U.S. population) consumers since 2011.

Do Republicans just not read their history or they so fanatically committed to helping out their oligarch backers that they just don't care that every attempt at deregulation in modern history has been followed by a crash?