Is It OK For a US President to Demand Personal Loyalty?
Jun. 8, 2017 2:35 pm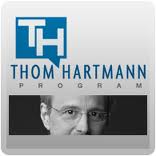 Former FBI director James Comey has exposed Donald Trump for what he really is: a wannabe mob boss masquerading as a president.

In the introductory statement he prepared for his testimony before the Senate Intelligence Committee, fired FBI Director James Comey says that Donald Trump demanded his personal loyalty during a dinner at the White House back in January.

Comey describes a scene straight out of the Godfather:

The President said, "I need loyalty, I expect loyalty." I didn't move, speak, or change my facial expression in any way during the awkward silence that followed. We simply looked at each other in silence. The conversation then moved on, but he returned to the subject near the end of our dinner.... He then said, "I need loyalty." I replied, "You will always get honesty from me." He paused and then said, "That's what I want, honest loyalty." I paused, and then said, "You will get that from me."
Trump clearly wants to run the country like an autocrat or a mob boss. Is that acceptable in a Democratic Republic?