The New Privatization Nightmare Coming Soon…
Jun. 29, 2017 2:57 pm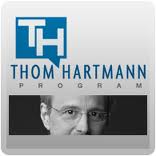 The Trump administration has just put the drinking water for 1 in 3 Americans in danger.

The Trump administration has begun the process of repealing President Obama's Clean Water Rule - which protected two million miles of streams and 20 million more acres of wetlands from pollution.

Polling from the Sustainable Business Council found that 80 percent of small business owners support the Clean Water Rule.

The National Wildlife Foundation has found that 83 percent of hunters and fishers support the rule.

The administration's decision potentially threatens drinking water for 117 million Americans.

Isn't this proof that some things are not best left to free market to decide? The market prioritizes profit not health and safety.