Jun. 16, 2017 1:49 pm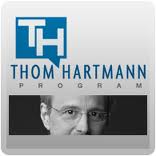 Is Donald Trump about to send us into a constitutional crisis?

It turns out Donald Trump is under investigation after all.

According to the Washington Post - the special counsel led by former FBI director Robert Mueller is looking into whether the president committed obstruction of justice when firing James Comey:
"Special counsel is investigating Trump for possible obstruction of justice, officials say"
The New York Times - meanwhile - is reporting that:
"Mr. Mueller's investigation was looking at money laundering by Trump associates."
Is Trump dumb enough to fire Mueller?