Trump Says Drop Dead To Planet
Jun. 2, 2017 3:03 pm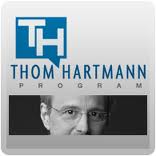 It's official. After days of speculation, Donald Trump announced yesterday that he would pull the US out of the Paris Climate Deal.

Why is this so-called nationalist president trying to surrender America's climate leadership role to China?
"I have one obligation, and that obligation is to the American people. The Paris accord would undermine our economy, hamstring our workers, weaken our sovereignty, impose unacceptable legal risk, and put us at a permanent disadvantage to the other countries of the world.

It is time to exit the Paris accord."
That's the kind of nationalist rhetoric we've come to expect from President Trump.

But by leaving the Paris climate deal, is he putting "America first"?

Or turning our country into global pariah?