What Trump's "Tweet Storm" Proves...
Jun. 30, 2017 2:43 pm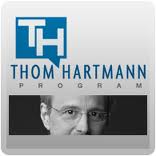 We're 5 months in to Trump's presidency, and he's just as vicious and vulgar as ever.

Is Trump's latest tweet storm proof that he'll never have the temperament to perform the duties of President?

While Congress scrambles to re-write the GOP's so-called healthcare bill, Donald Trump dominated headlines yesterday with a typically graphic and Trumpian tweet storm - this time directed at Morning Joe's Mika Brzezinski.

In two tweets - Trump opined that "I heard poorly rated @Morning_Joe speaks badly of me (don't watch anymore). Then how come low I.Q. Crazy Mika, along with Psycho Joe, came.."

"...to Mar-a-Lago 3 nights in a row around New Year's Eve, and insisted on joining me. She was bleeding badly from a face-lift. I said no!"

In the face of nationally pressing issues domestic and abroad, isn't it just downright humiliating to our entire country that our Commander in Chief is picking vulgar fights with morning talk show hosts?

Does Trump's temperament makes him unfit to perform his duties as president?