Will The "Pay Trump Bribes Here" Lawsuit Succeed?
Jun. 13, 2017 2:27 pm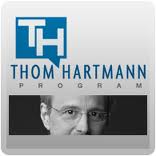 The Attorneys General of Washington, DC and Maryland are suing Donald Trump for violating the constitution's anti-corruption provisions.

They announced the case at a joint press conference yesterday - with DC Attorney General Karl Racine explaining exactly what's at stake:
"President Trump's businesses and his dealings violate the Constitution's anti-corruption provisions known as the Emoluments Clauses. The framers included these two anti-corruption provisions to prevent foreign and domestic entities from seeking to influence the President by bestowing money or other things of value on to him."
Will this ultimately lead to Trump's impeachment?

Or are Congressional Republicans so craven that they'll accept any number of constitutional violations by this president just so they can guarantee a tax cut for the oligarchs that back them?