Jul. 28, 2017 2:36 pm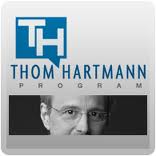 People are wondering out loud about the parallels between today's Republican Party and organized crime, and whether "Teflon Don" Trump will remain unscathed through his many scandals, ranging from interactions with foreign oligarchs to killing tens of thousands of Americans by denying them healthcare to stepping up the destruction of our environment and public lands.

History suggests - even if treason can be demonstrated - that, as long as he holds onto the Republican Party (and Fox News), he'll survive it intact. And he won't be the first Republican president to commit high crimes to get and stay in office.

In fact, Eisenhower was the last legitimately elected Republican president we've had in this country.

Since Dwight Eisenhower left the presidency in 1961, six different Republicans have occupied the Oval Office.

And every single one of them - from Richard Nixon to Donald Trump - have been illegitimate - ascending to the highest office in the land not through small-D democratic elections - but instead through fraud and treason.

(And today's GOP-controlled Congress is arguably just as corrupt and illegitimate, acting almost entirely within the boundaries set by an organized group of billionaires.)

Let's start at the beginning with Richard Nixon.

Read more here.