Jul. 21, 2017 2:56 pm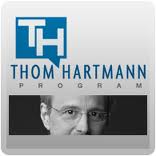 Donald Trump has the power to force anywhere from 22 to 32 million American men, women, and children to lose their health insurance.

There's just one problem: he doesn't seem to understand what health insurance actually is.

Donald Trump's new interview with the New York Times has plenty of bizarre moments - but it's the President's comments about health insurance that really sticks out.

During a discussion about the Senate Republican's so-called healthcare bill and its impact on people with pre-existing conditions, Trump said:
"So pre-existing conditions are a tough deal. Because you are basically saying from the moment the insurance, you're 21 years old, you start working and you're paying $12 a year for insurance, and by the time you're 70, you get a nice plan."
And this wasn't an anomaly - in May, two months ago, he told a reporter for the international magazine The Economist:
"Insurance is, you're 20 years old, you just graduated from college, and you start paying $15 a month for the rest of your life and by the time you're 70, and you really need it, you're still paying the same amount and that's really insurance."
Is it just me, or does Trump not understand how health insurance works?