Is Impeachment Finally On The Table?
Aug. 2, 2017 2:49 pm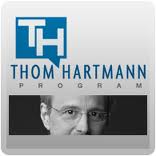 As Donald Trump moves to cut his ties with the institutional Republican Party - is impeachment finally on the table?

We might finally have reached the point in Donald Trump's presidency where impeachment is more than just a liberal pipe dream - and a real life possibility.

The Washington Post has revealed that Donald Trump personally dictated his son Donald Trump Jr.'s false statement about his meeting with a Russian lawyer during the presidential campaign.
"Trump dictated son's misleading statement on meeting with Russian lawyer"
That statement famously claimed that that the Trump Tower meeting was just about adoption policy - something Donald Trump Jr. himself later proved was a lie when he made public an email exchange showing that he went into the meeting expecting Russian government sourced dirt on Hillary Clinton.

This revelation comes right after Trump broke with the institutional Republican Party by firing Spicer and Priebus. He's also really ticked off the Senate and House GOP with his tweets. Have we now reached the point where Republican dissatisfaction with Trump makes impeachment a real possibility?

It seems like it to me.