Aug. 28, 2017 2:00 pm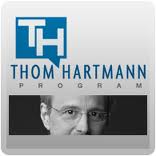 How can conservatives whine about the deep state when the Trump administration is completely in bed with the fossil fuel industry?

Trump Interior Secretary Ryan Zinke is reportedly on the verge of shrinking the size of four national monuments.

He will also open up parts of these federally-protected areas to mining, logging, and drilling.

According to the New York Times, the Bear Ears National Monument in Utah will likely suffer the most under Zinke's plan.

"In recent days, Mr. Zinke had been considering a dramatic reduction to Bears Ears, to approximately 160,000 acres from 1.35 million, according to multiple people familiar with the process.

No president has ever reduced a monument by such a large amount."
Is there really any doubt at this point who this administration serves and why?