Is the American nuclear industry on its last legs?
Sep. 5, 2017 2:28 pm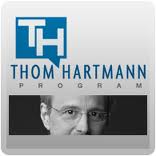 All across the country right now, reactor projects are failing, and existing power plants are sinking deeper and deeper into the red.

All of a sudden, the so-called "energy of the future" is starting to look an awful lot like a relic.

What's going on?

So the big news in the nuclear world right now is that two utility companies in South Carolina - South Carolina Electric & Gas and Santee Cooper - recently halted construction on a pair of advanced reactor projects.

These reactors were supposed to be the future of the nuclear industry - what happened?

The American nuclear industry as a whole is actually in dire straights right now.

A recent Bloomberg investigation found that that more than half of nuclear reactors are losing money, around $2.9 billion ever year.

Should we be expecting a massive bailout of the nuclear industry?

If there is a bailout of the nuclear industry, it will likely be framed as a necessary move to protect a "renewable" form of energy.

But is nuclear energy really renewable?