Is Donald Trump About To Go Full Richard Nixon on the Culture Wars?
Sep. 27, 2017 2:48 pm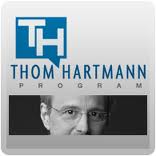 If his non-stop whining about the NFL protests is any indication, Donald Trump is about to go full Richard Nixon on the culture wars.

Will fanning the racist flames of the culture war help Donald Trump save his presidency?

Donald Trump can't shut up about black men playing football.

Yesterday morning he went on another Twitter rant about players protesting police brutality - and urged the NFL to "set a rule that you can't kneel during our National Anthem!"
"The NFL has all sorts of rules and regulations. The only way out for them is to set a rule that you can't kneel during our National Anthem!"
You'd think the president would have more pressing issues to worry about than athletes exercising their constitutional right to free speech, but during an press conference later on in the afternoon Trump said that "respect for the flag" argued otherwise.

"To me that was a very important moment. I don't think you can disrespect our country, our flag, our national anthem. To me, the NFL situation is a very important situation. I've heard that before -- about was I 'preoccupied.' Not at all. Not at all. I have plenty of time on my hands. All I do is work, and to be honest with you, that's an important function of working. It is called respect for our country."
This isn't about "the flag" or football, really. It's about telling black people to know their place. This is the kind of racist culture war fight Trump, like Nixon, used to get elected.

Is he just going to ride the culture war from here on out?

Is it even that smart strategically for Trump to double down on the culture war?

I know it rallies the core base of white supremacists, but it also distracts from the economic populism that I think really got him elected.